Lofotpils AS
Lofotpils AS is a norwegian micro brewery located in Svolvær, Lofoten.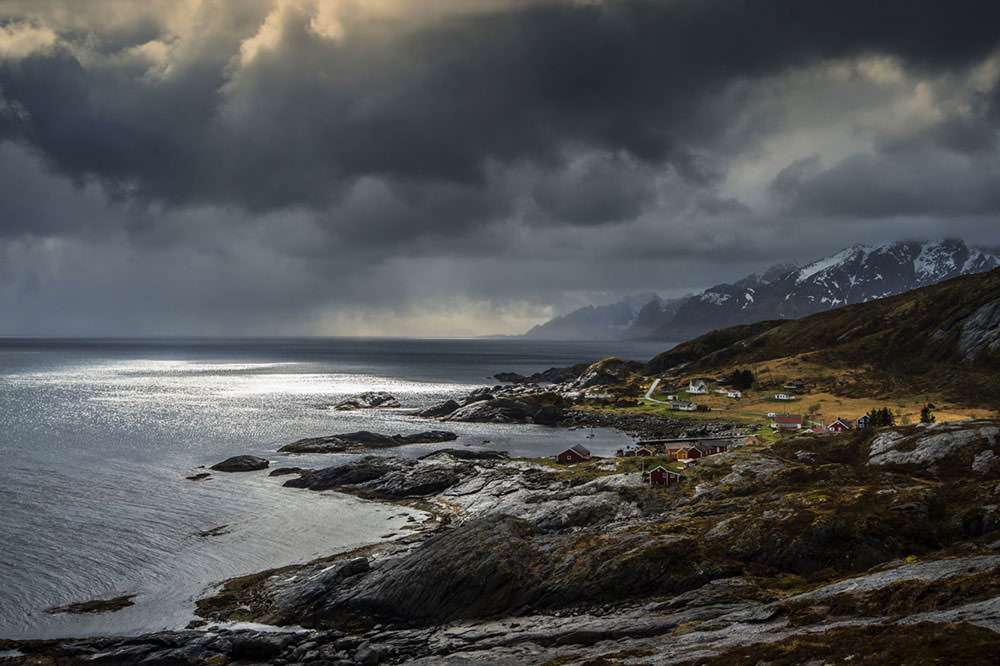 Lofotpils by Lofoten
Lofoten is an island peninsula in northern Norway. Rising 1000m straight up from the sea, the mountainous islands are under the constant influence of weather formations, both harsh and pleasant, rolling in from the Atlantic ocean and Barents sea. Located approximately 150km north of the Arctic Cir- cle, the islands enjoy an exceptional climate due to the effect of the warm cur- rents of the Gulf Stream.
It is around these islands that the Barent Sea cod come to spawn each year, and it is this that has lead to the islands' fisheries gaining a legendary status since as far back as the Viking times, more than 1000 years ago.
Each year thousands of fisherman have been attracted to these islands to catch this delicacy which is then processed and delivered to discerning palates around the world.
The Cod is delicious when served fresh, salted and even dried! Lofoten is also one of Norway's most visited tourist destinations.
It is here, in this unique place, that Lofotpils has found its niche and produces beer using the tasty mountain waters of Lofoten - voted the world's best tasting water three times in competition with 120 countries.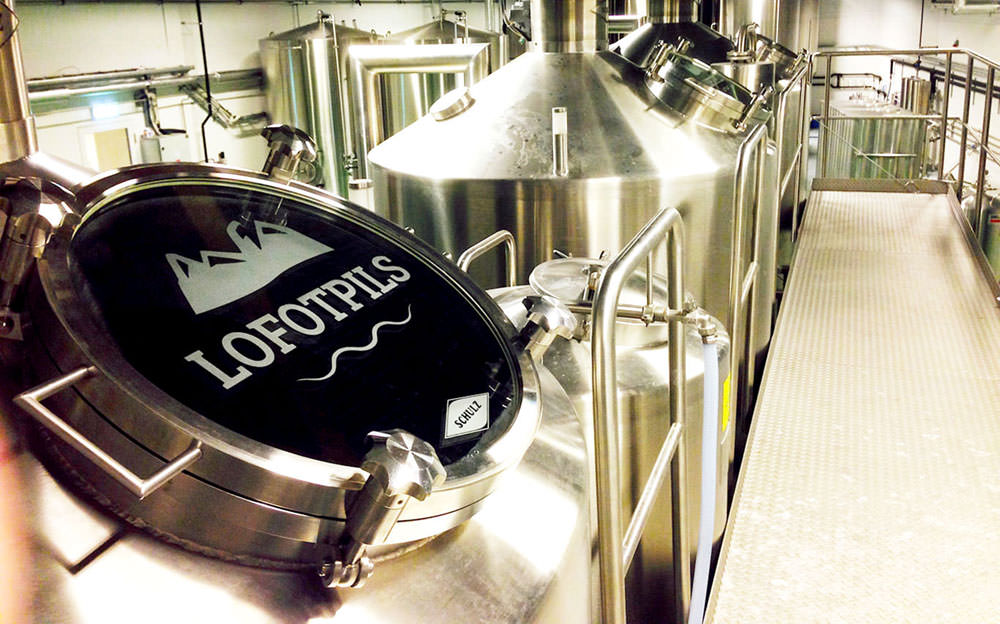 Focus on quality
Our focus is on creating quality beer that presents the "taste" of Lofoten. We truly believe that the flavour is best presented when we brew in the German tradition using the distinctive waters from the Lofoten mountains that lend themselves particularly to the production of beer. In addition to the wonderfully pure Lofoten water, we use only raw materials, malt, hops and yeast sourced from renowned producers who share our passion for quality.
In the future we hope to apply local specialties in our production process, such as local barley (malt) and spices and we have already started a trial production of barley in collaboration with local farmers.
Equipment and capacity
Lofotpils AS is a local brewery founded in Svolvær, Lofoten in 2006 and started with beer production November 2014.
The brewery and bottling facility is dimensioned for an annual manufacturing capacity of approximately 20 thousand HL (2 mill. liters per year).
The brewery is equipped with original Kaspar Schulz (Bamberg, Germany), who have over 343 years of experience as manufacturers of brewing equipment.
The bottling and canning line is delivered by FRAMAX in Italy and includes, bottle, can and barrel (KeyKeg).
Lofotpils AS can deliver its products in the following packages
Cans
330ml
500ml
Bottles
330ml
Kegs
30L KeyKegs
20L KeyKegs on demand